Staged homes sell quicker and for more money!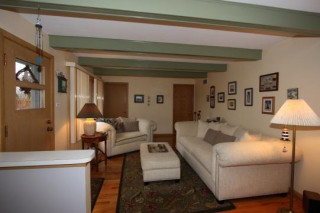 Houses that are staged sell faster at a higher sale price. Staging attracts a broader range of buyers because staged homes are more appealing and are recognized as better properties to see. Buyers view staged homes as care for properties. In addition to buyers, building inspectors also view staged home as cared for properties and appraisers are more likely to appraise staged homes at full value. Staging is a great listing tool and provides a distinct marketing advantage over non-staged homes. It provides the home with a professional image because staged houses look better in print and internet advertising. Staging will make the difference when selling a home.
Staging is not interior decorating; it is maximizing what you have to appeal to the greatest number of buyers by getting rid of clutter, arranging furniture, adding accessories, and/or fine tuning what is already there. Don't offer your home "As Is." Offer it "the best it can be." Mary's staging certification combined with her real estate expertise gets results.